Smilers Selection Project
Client Specs
Smilers Selection wanted to updated their business image. We started with the Logo and moved onto the Website and all of Smiler's Corporate ID( Business cards/ Letterheads/ Email signatures) DriveYourBrand even did some branded pens and Cell Phone Holders for Smilers Selections gift to their Clients.
Project Details
Client Smilers
Skills Logo Design, Website Design, Email design, Graphic Design, Branding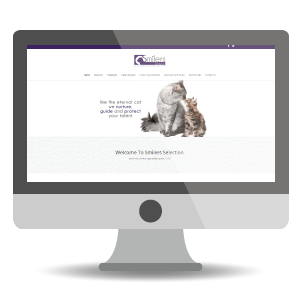 Logo Design
Corporate logo that still stays true the Smilers Cat
Electronic Birthday Card Design
Fill in your message, save and email to your clients wishing them Happy Birthday!
Corporate ID Design
Letterhead and Business card Design